We would like to invite you to visit a Community Group and be a part of the biblical, missional community at High Plains Harvest!
Attending a Community Group is a great way to develop relationships outside of Sunday mornings and to live out the mission that God has called us to as a local church. While Sunday morning gatherings are important, the real "backbone" of the church is Community Groups.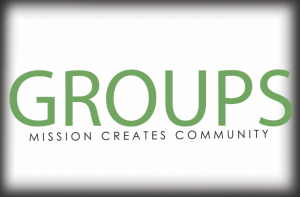 Community Groups at High Plains Harvest are simply smaller communities of people, centered on the Gospel, living life together on mission to make disciples of Jesus. Our Community Groups are not simply periodic meetings or just Bible studies. Each of our Community Groups desire to be a welcoming community where we can grow together as followers of Jesus, learning to apply the gospel to every part of our lives. We seek to know one another, encourage one another, serve one another, care for one another, and pray for one another, as we live together on mission to make disciples and to be "salt and light" in our towns and region (Matt 5:13-16).
What is the Purpose of Community Groups?
Gospel Growth: Our desire is that the Gospel would fuel us to become more and more like Jesus Christ (2 Cor. 3:18). This is what the Bible calls Sanctification. It is the progressive work of God and man that makes us more and more free from sin and like Christ in our individual lives and as a community.
Fellowship: Our desire is to be a people who participate in the gospel with one another. It is more than just a social club or Bible study group; it is a group of people "doing real life" together (1 Thess 2:8).
Service: God has given each one of us gifts to build up the body of Christ (Eph 4:1-16). Our desire is for everyone to be using the gifts God has given them to bless one another so that we can be a picture of Jesus to each other and to the world around us. We see this type of service happening most dynamically in our Small Groups.
Mission: Our desire is to live out the Great Commission in our neighborhoods and other relational spheres. Each Community Group looks to serve the community as we bring the Gospel in the High Plains region. The ultimate goal of our mission is to glorify God by multiplying disciples, small groups, and churches throughout our community, our region, and the world.
How to Get Involved in a Community Group?
Because Community Groups are so important, our desire and expectation is that everyone at HPHC would be involved in a Community Group. There is no formula in how to pick and get involved with a Community Group, yet once a person decides to start attending one on a regular basis, it is common that strong, family-like-relationships will be developed. If you have never visited one of our Community Groups, now's the time!
Start Now!
What's the best way to get started? Just make the time and go check one out! Feel free to contact any of the leaders for more info.
Coblentz Community Group – Held every 1st and 3rd Saturday of the month from 5:00pm-7:30pm, this Small Group meets at Joe and Dixie Sellers' home (526 Alpine Drive in Ault). Come on by for a fun time and get to know others! For more information or directions, call Marvin or Twyla at 970-834-1162 or you can email them at marvin@highplainsharvest.org.
Hotaling Community Group – Every 2nd and 4th Sunday of the month, 4:00pm-7:00pm at Mark and Stephanie Hotaling's house NE of Nunn at 51458 WCR 33 (from 85 take CR 100 east to CR 33 and then north 2.4 miles). We'd love to have you to our house for a fun time to eat and get to know each other more! For more information or for directions, call Mark at 970-556-0097 or email him at mark@highplainsharvest.org.
NEW!! Self Community Group – Our newest group, this group meets every 2nd and 4th Sunday of the month, 4:30-7:00 at Mike and Jan Self's house in Eaton (420 Cherry Ave). We'd love for you to come by and get connected! For more information call Mike or Jan at 970-454-3808. You can also email them at mike@highplainsharvest.org.