Bontrager Family Singers April 11
On Wednesday, April 11 at 7:00pm, we will be hosting the Bontrager Family Singers for a special night of music for the community. The Bontrager family is a family from Iowa that travels and sings to share the love of Jesus.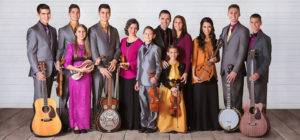 From their website: "We want to tell others what Jesus has done for us and what He can do for them. We are also passionate about encouraging families to be strong in the Lord and to love one another."
This free concert is open to everyone in the community. There will be a "free love offering" to help support their ministry. For more information on the Bontrager Family Singers, just go to www.BontragerFamilySingers.com.